Create your own awesome Discord bot without programming knowledge
Bot Designer For Discord is a free-to-use bot maker available for Android, iOS and web.
It's capable of developing nearly all types of bots - from simple "echo" bots, to advanced multi-purpose administration ones.
Start with easy command creator, and end with advanced BDScript commands.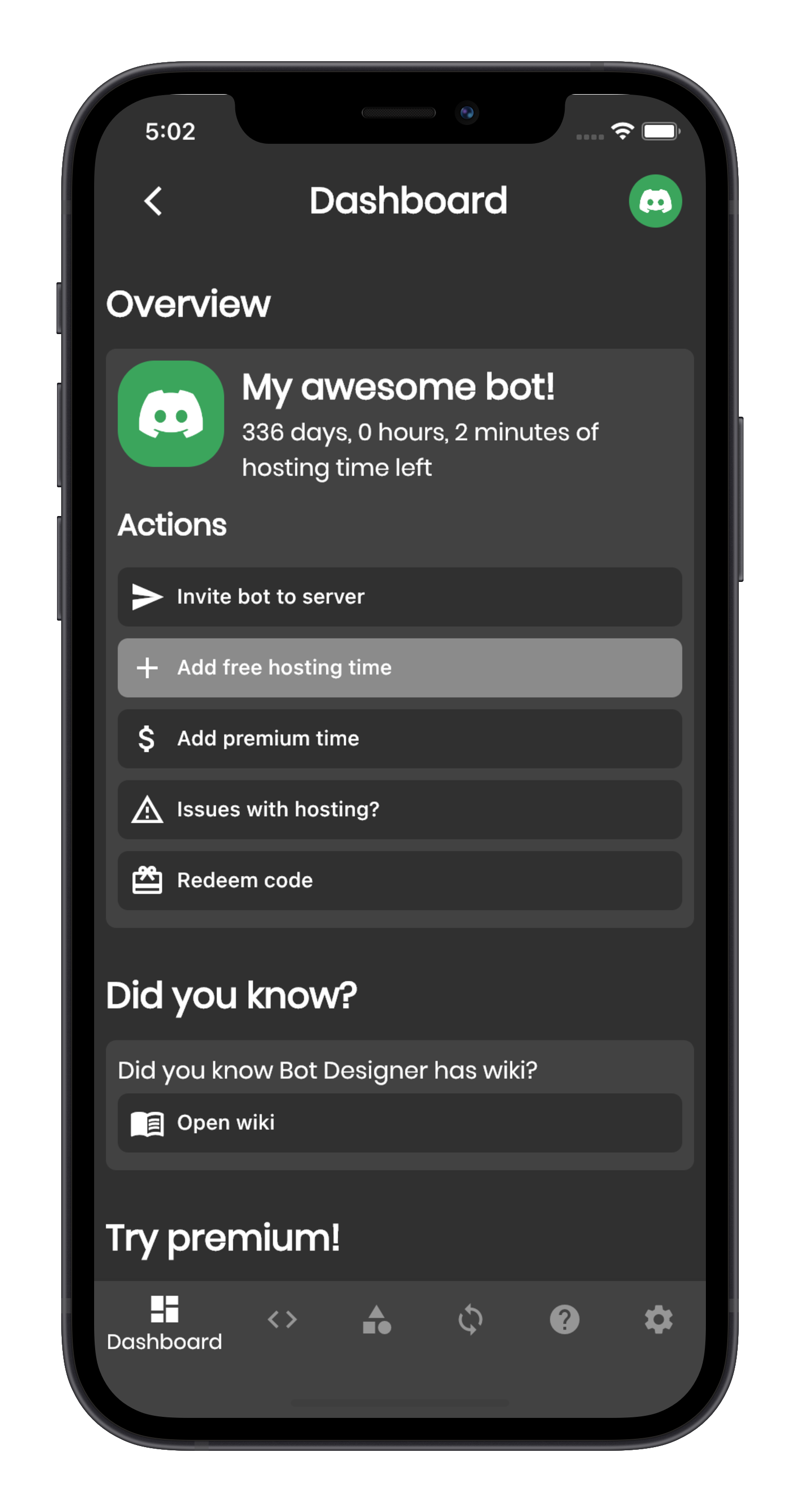 Simple command created using BDScript
Best features:
Managed hosting
Just code your bot, we will take care about rest!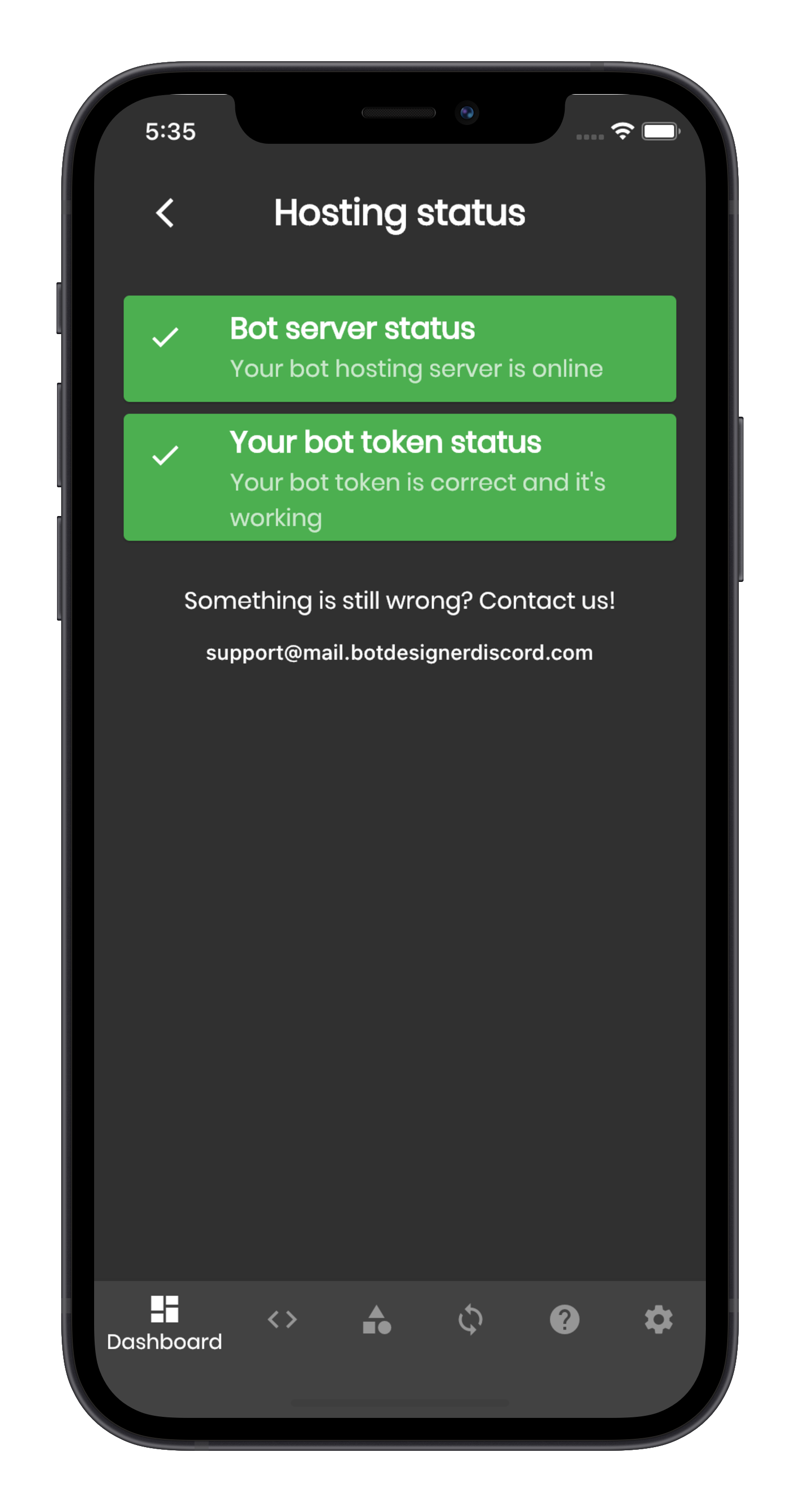 Simple script language
We designed our own scripting language, to best suit the needs of your bot.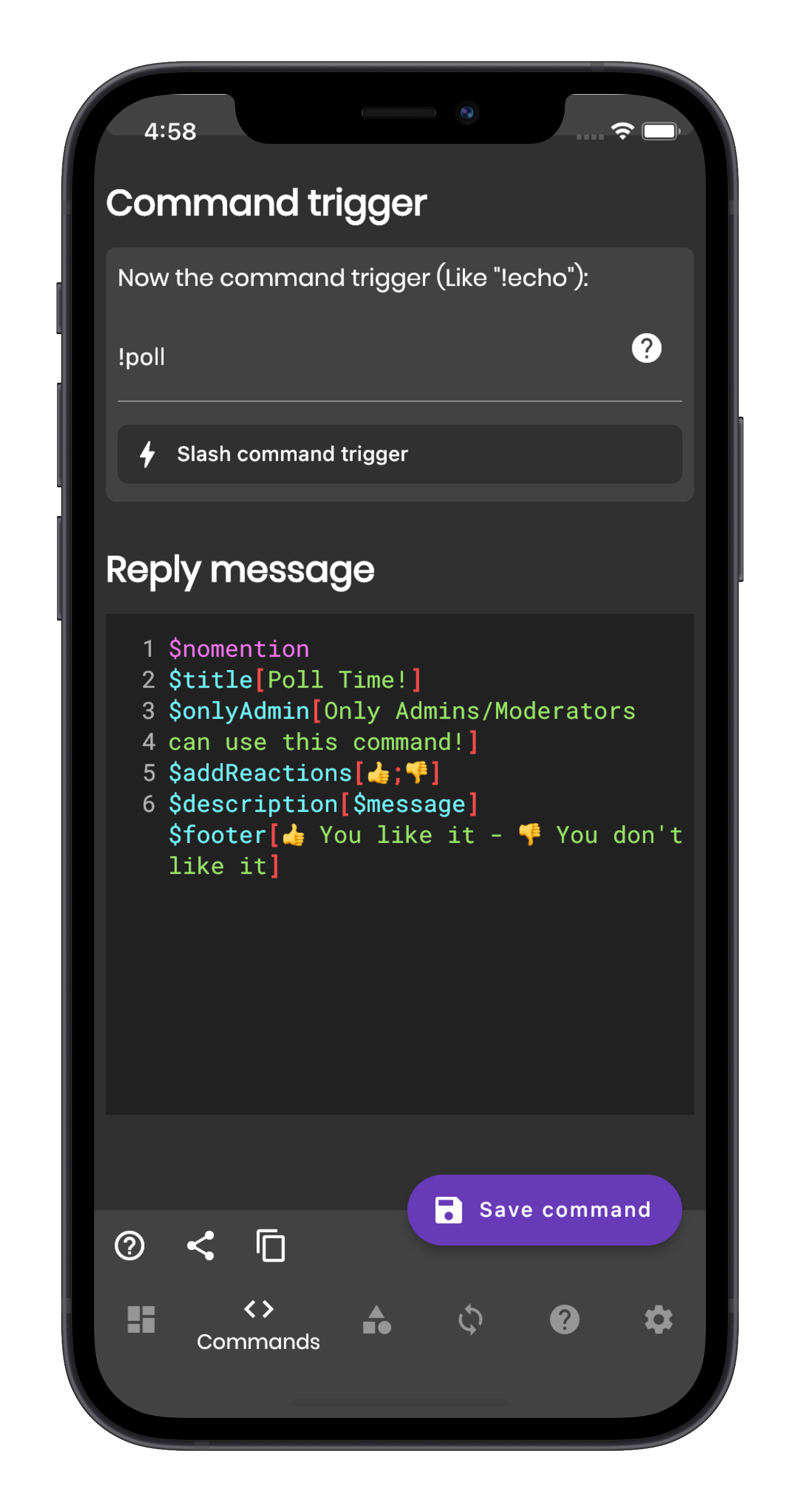 Command store
Want to add this popular command to your bot?
Just open command store and press "Add command to your bot"!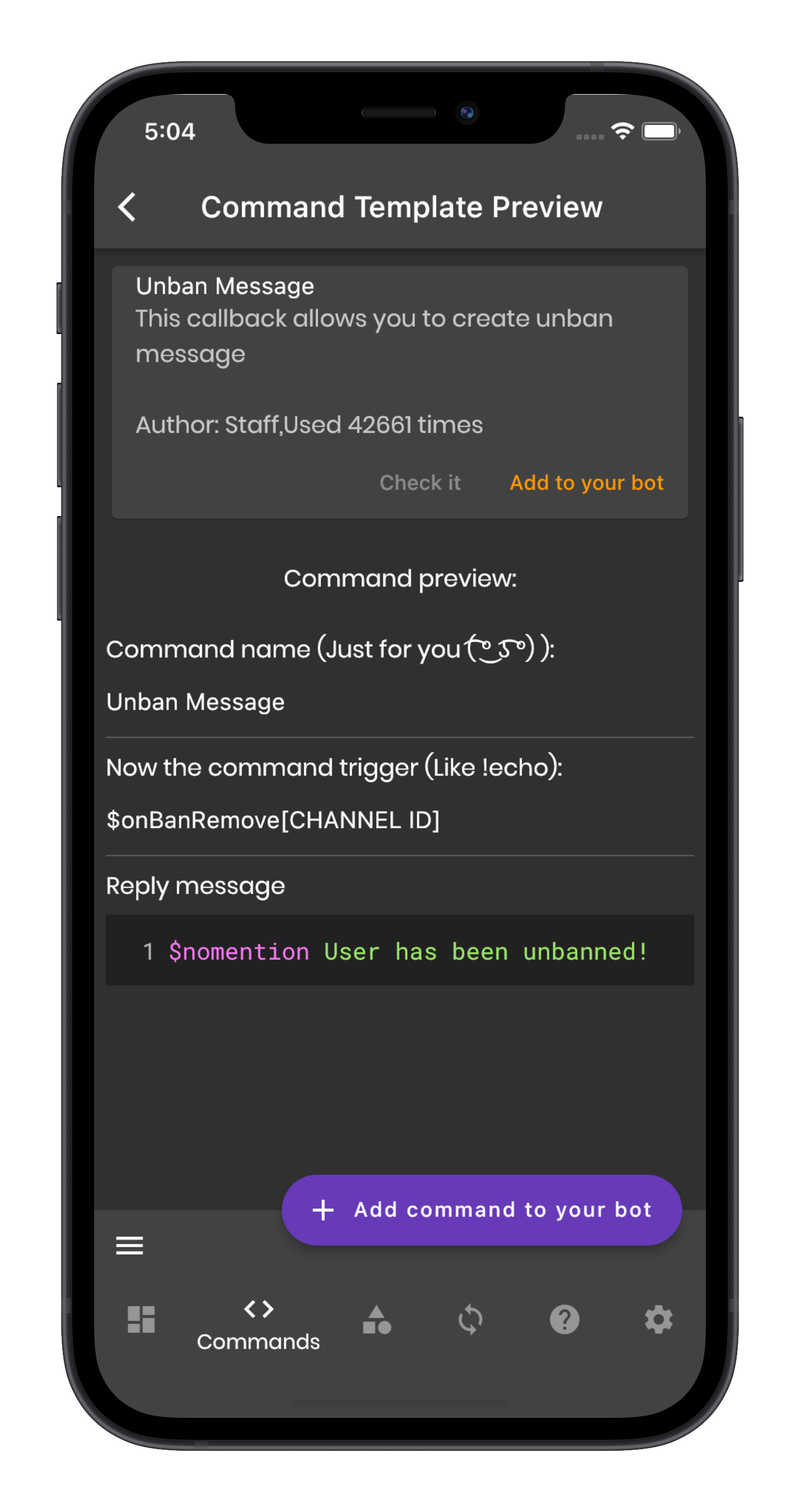 Download app now